Speaking
I'm a warm, engaging, accessible and knowledgeable speaker. Talks for garden clubs, community groups, workshops and symposia run 45 minutes to an hour, plus time for questions. Some topics are best suited for garden centers and other horticultural businesses. I'll bring a laptop, projector and screen as needed.

Available topics

(scroll down to see more)
The Edible Garden

"Edible Gardening Month by Month"
What to plan for and what to expect through the gardening year.

"Start Here: Basic Steps for the New Vegetable Gardener"
Ready to get started? What a newbie needs to know, whether you have a plot or just a pot


"The Edible Garden, Month by Month"
From seed shopping to harvest, what you need to do to keep your vegetable, herb and fruit garden on track throughout the season


"Vegetables Anywhere: How to Fit Farming Into Your Life"
Vegetable gardening in small urban spots, courtyards, raised beds, containers, balconies, roofs and other tight spots


Perennials and Shrubs
"Divide and Multiply: When to Divide What (And How)"

How can you get more plants (or more flowers) from the perennials you have now? By dividing, of course. This talk will cover when, why, and how to divide many common plants and some uncommon ones.
"Little Wild Things: Wildflowers in the Shade Garden"
Plants from the understory of the Midwestern woods are magic in a shady urban garden in early spring
"Gardening in the Dark: What Works in Deep Shade"
Shade is the biggest challenge for most gardeners. Here's how I have a satisfying garden on the north side of a four-story building
"Spring in a Minor Key: The Delights of Unusual Bulbs"
Everybody loves tulips, daffodils and crocus. But many other fall-planted bulbs can add sparkling color, texture and charm to the spring garden
"Welcoming the Wild Ones: Native Plants in the Garden"

Many folks think native plants only belong in a meadow garden. But if carefully chosen, these wildlife-welcoming plants can fit into even the most formal of garden styles


Tips and Techniques


"Top Tool Tips"
Your garage is full of tools, but do you know how to use them all? I'll talk about what they're called, what they're for, and how to use and care for them.

"Snip and Shape: Practical Tips for Pruning Shrubs"
How to prune to keep plants lovelier, healthier, and easier to live with


"Almost Sunshine: Growing Under Lights"
All the basic information you need to get started with a simple light
setup to start seeds or grow plants indoors under a lights



Design and Planning
"What now? Refreshing the Tired Garden -- and Gardener"
Tips for figuring out how to give an established garden a new look and feel that takes less work to maintain


"Designing Your Garden: Building Blocks for Landscapes to Love"
How to think about your space and turn it into your own kind of plant-filled retreat



The Nature of the Garden
"Winter Confidential: Secrets of the Cold, Snowy Garden"
You may be taking the winter off from gardening, but your plants, soil and wildlife aren't. Understand what's going on beneath the mulch and snow and enjoy dreams of springtime


"20 Ways to Think About a Tree"
Learn about the wonder of trees, the many blessings they offer us, and how we can help them live long and prosper.

"Behind Springtime: What's Going on as the Garden Comes Alive"
Understand more about how your plants, your soil and the weather interact to make it through winter and explode into spring
"Growing Green in a Changing Climate"
The changing climate doesn't just affect our gardens; our gardens play a role. How to have an
adaptable garden for continuing enjoyment and reduce your garden's climate footprint
"People and Plants: The Story of the Garden"
A brisk and entertaining jaunt through history explores how we developed the ideas, styles and plants seen in our gardens, from the Hanging Gardens of Babylon through the cottage garden to pots on a high-rise balcony.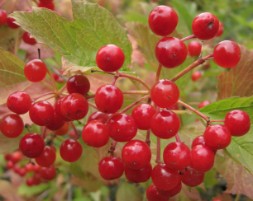 "Beth is a superb speaker who is invited back repeatedly by our club. She gives practical, enjoyable and colorful presentations."
-- Wil Rutt, president,
Proksa Park Garden Club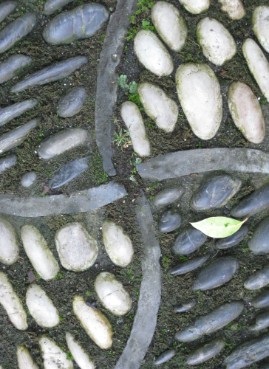 "A big thank you from the Portage Park Garden Club for your wonderful presentation!"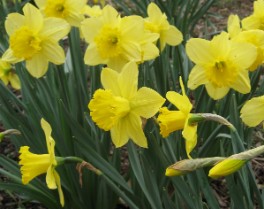 "I always enjoy your talks and I always learn something new."
"Thank you for coming out in the bad weather and giving a thought provoking presentation.
Many of the concepts apply not only to gardening, but to living one's life as well."

"You made even pruning interesting!"